Southern Oregon Impreza Club Weekly Meets!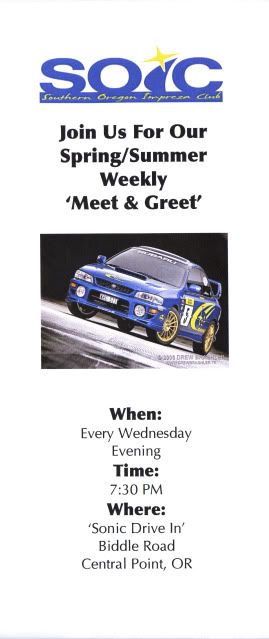 ​
Wednesday Night SOIC 'Spring/Summer Meet & Greet' is back at Sonic!​
​
Updated: March 22, 2010!

Join us once again as we enter warm nights and bigger draws to our weekly meet. It is held on Wednesday nights at 7:30 PM at the Central Point Sonic Drive In. Easy I-5 access and plenty of room for us. See you there!​