Discussion Starter
·
#1
·
Hello WRX tuners. I have a question regarding an oil leak that has plagued me for some time.
Whenever I am driving (02 WRX wagon with about 140,XXX) and sit at idle, I get a good hit of burning oil smell coming through the vents. Occasionally, I'll even see smoke coming through the vents as well as whisping out of the passenger side of the engine bay. Its a greyish blue smoke indicating an oil leak. I replaced the valve cover gasket this week and thought everything was hunky dorey and that the smoke/oil smell was the residual oil burning off.
I don't think that it is. So today, I got the car up and took a peek under it today and found this.
Looking up at the oil filter (obviously):
The heat shield for the turbo maybe?: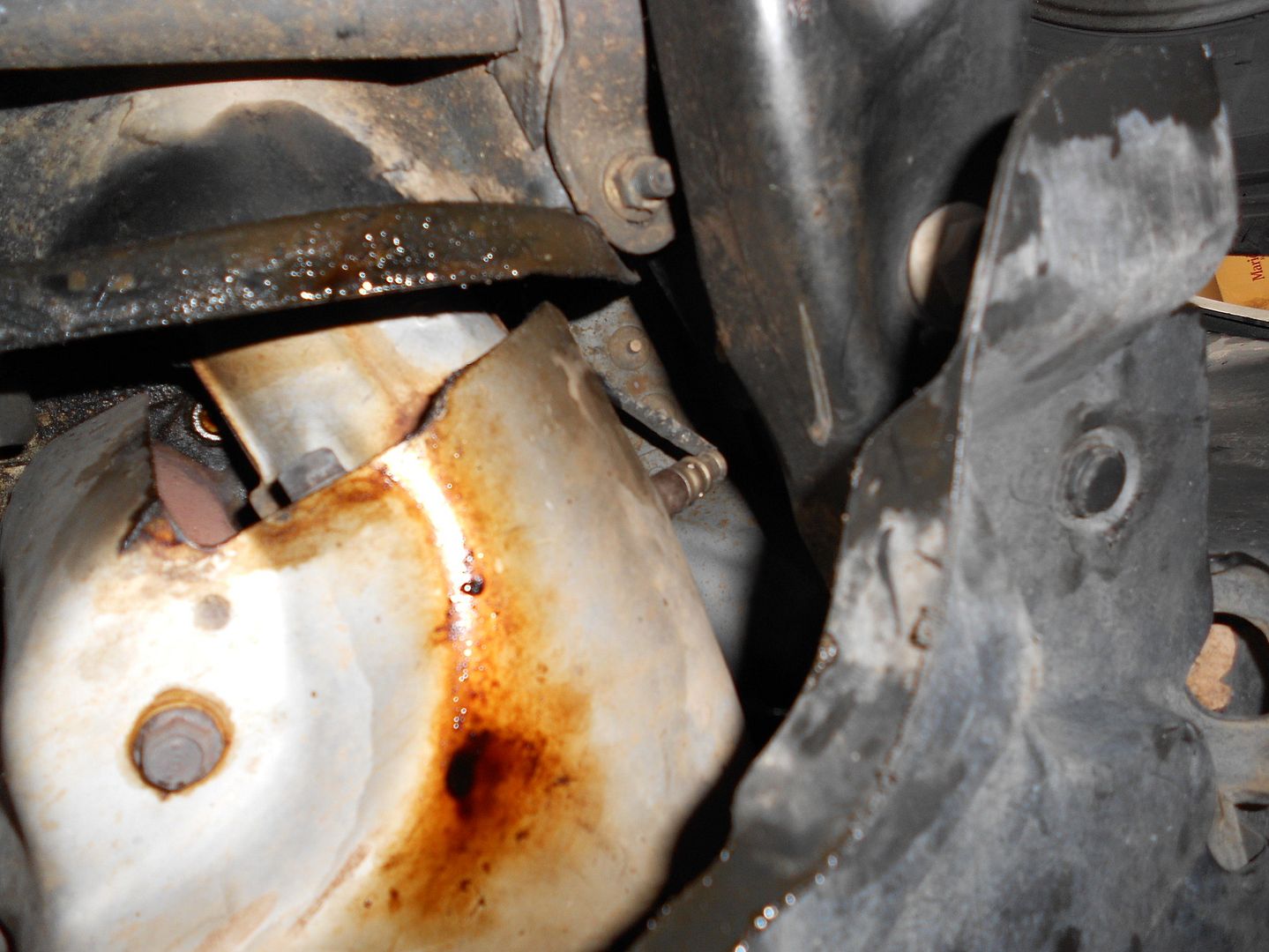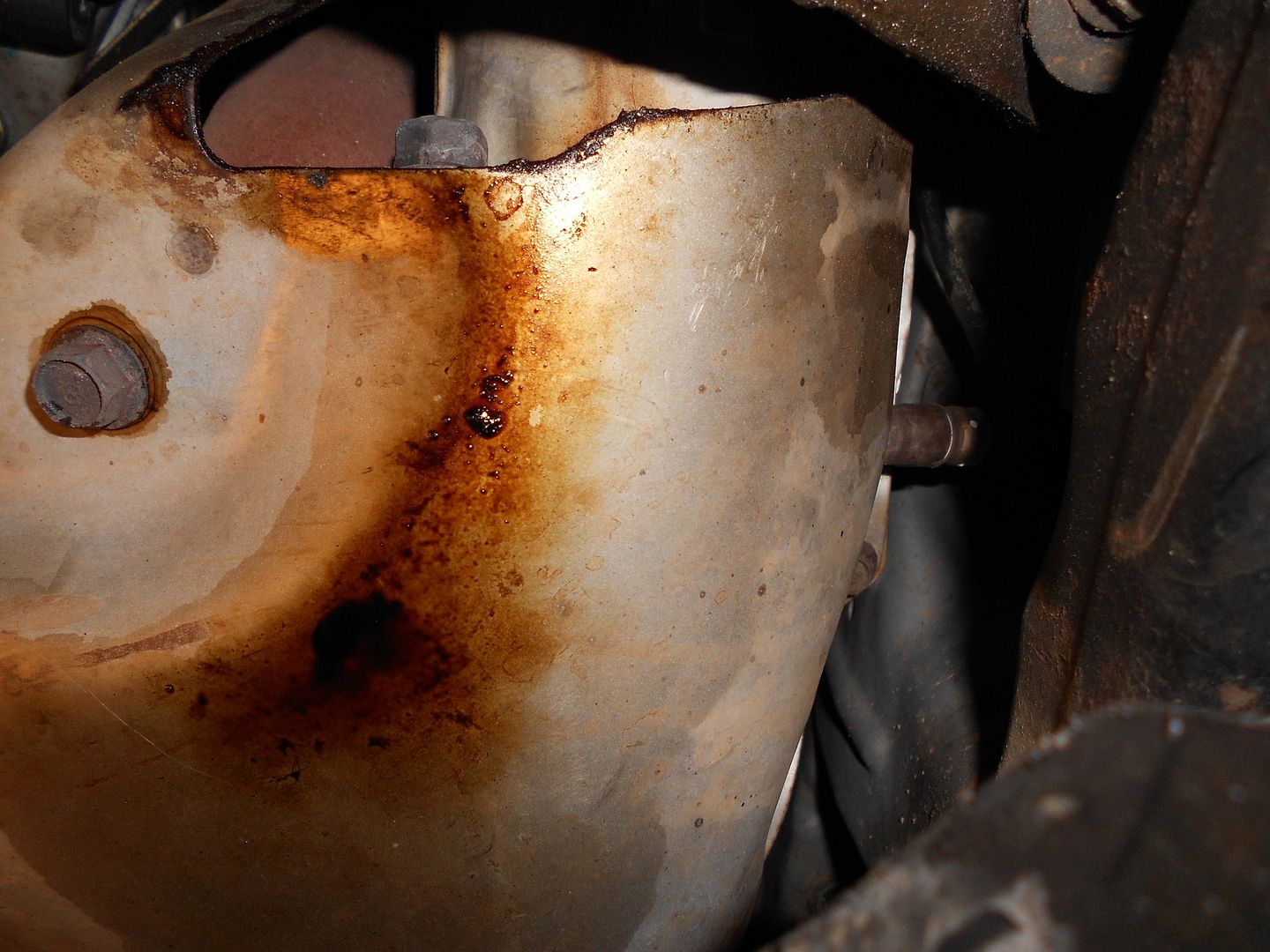 Looking between the front of the car and the oil pan:
And a few shot of the car itself as well as my Cafe project. A 1977 Kawasaki KZ650 C1 that doesn't run. I have my hands full.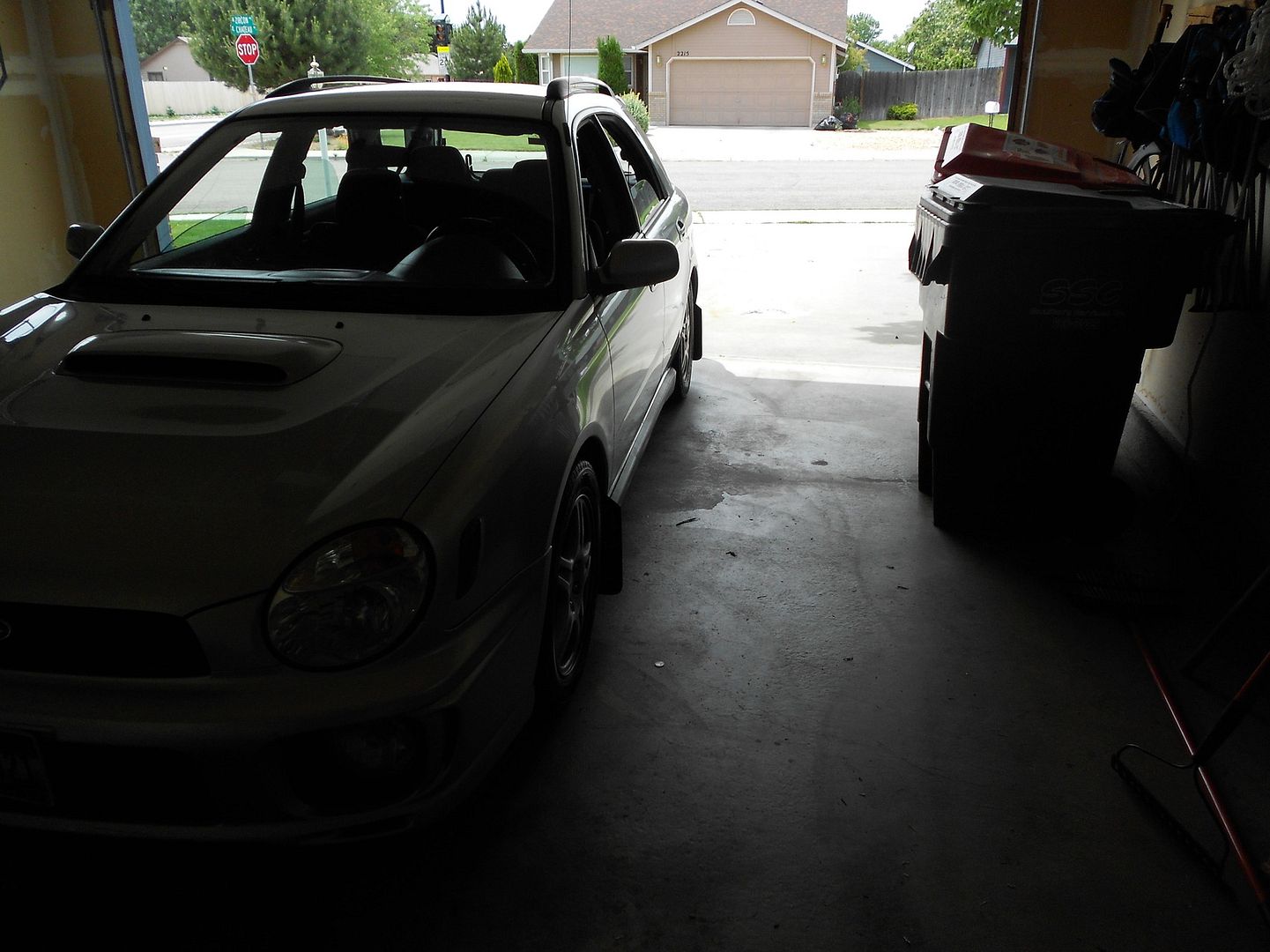 So I'm wondering if anyone can help me. I am pretty sure I'll need to replace the oil cooler gasket as that is what is probably what is causing the leak on the oil filter. Is it possible that it is blowing around while driving and getting onto the exhaust/uppipe? There are a few shot above that heatsheild that look like its coming from above so I'm not sure about that. Could the oil feed/return lines be causing the oil that is all over the heatsheild? Or is it possible that after 4 days of driving it, the oil that was leaking from the valve cover gasket hasn't completely burned off? I did notice an oil spot on the driveway today
but that was probably from the oil cooler gasket.
Any help would be mightily appreciated. I just want to get this resolved and just be able to drive my damn car!!