Discussion Starter
•
#41
•
(as of mid July 2014)
...So, after the first round of my flywheel/clutch adventure, I started hearing this "rubbing/grinding sound" coming from the transaxle area. From my past experiences, it sounded very much like a loose motor mount bolt (not terribly loose mind you, but maybe one that has not been torqued down enough). The sound was only happening when I would start from a complete stop and usually when the wheels were turned in either direction. Upon verifying that all the mount bolts and surrounding bolts were securely fastened, my tuner found that the cylindrical counterweight (or whatever the mass of metal on the motor mount is referred to) on the portion of the mount that houses the rubber, was rubbing on the bracket part of the mount that attaches to the body/frame. Look closely and you can see where the black paint has been "ground off".
The solution was to notch the bracket in a manner so as to let the cylindrical portion "float" freely. My tuner notched about a centimeter of the bracket where the cylindrical portion previously came into contact with. Removing this amount of material has not made a significant reduction in the strength of the bracket portion of the motor mount. After doing this, the rubbing/grinding sound has disappeared and I feel significantly less NVH in the cabin as well! Look closely and you can see how the bracket was cut to accommodate the position of the cylindrical portion of the mount.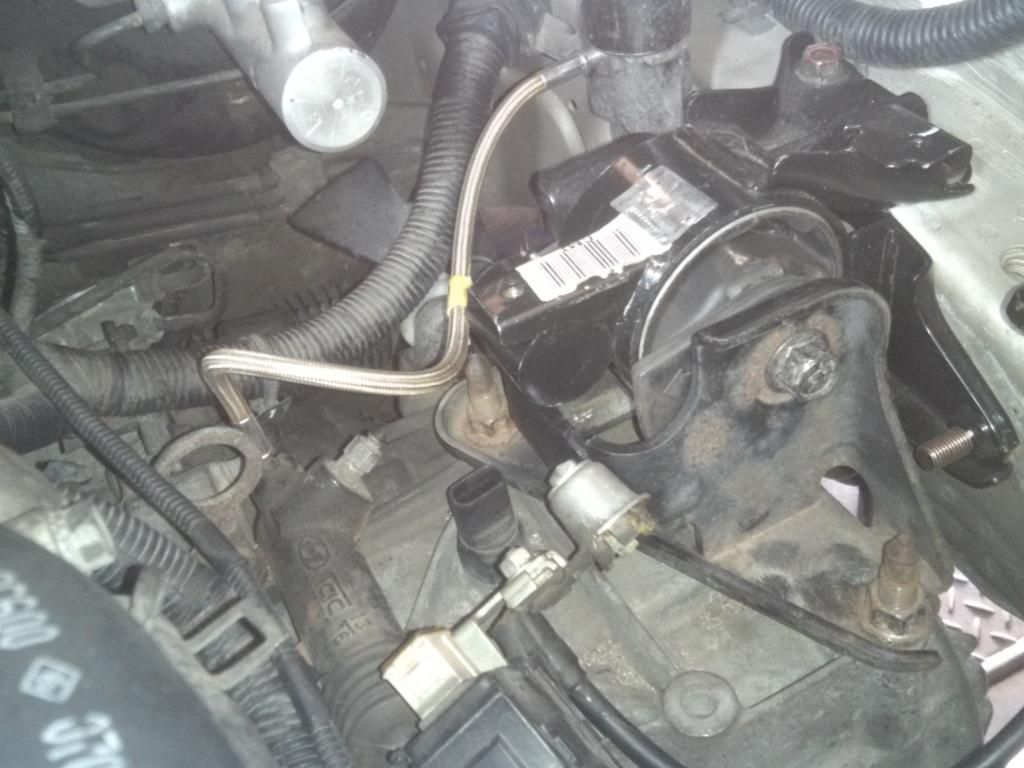 My tuner and I agreed that this should be referred to as "engine mount tuning".