Discussion Starter
•
#1
•
Here she is: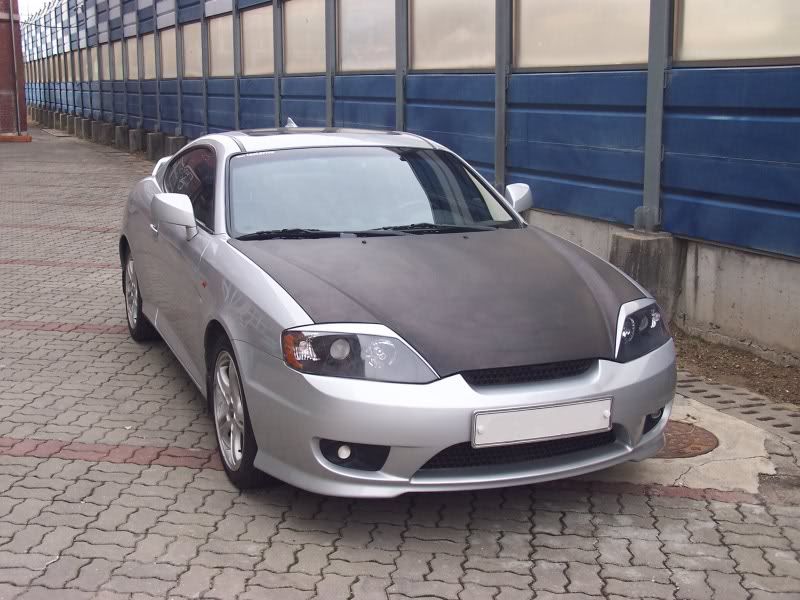 First of all, sorry to those who were expecting something different.
I moved to a more rural area bout 5 months ago, and buses don't appear as frequently around here as they do in the city. Plus, after 2.5 years of being a slave to bus schedules I have had enough.
This is a 2005 Tuscani Elisa (in the States I believe it would be a MY2006 Tiburon GT v6 - looking at wikipedia) with a 5spd manual. It is certainly no WRX, but I could have done a lot worse given the (lack of) selection of (affordable) performance vehicles in Korea. As far as mods go, it has a CAI (that I will probably change out for something better next spring), and the hood is wrapped in faux CF vinyl. Not my cup of tea, but I'll leave it for now. Things I do like about it though are that it has heated seats, an aftermarket head unit, and a very nice navigation/multimedia system.
However, driving this car makes me miss my WRX even more...additionally, after spending a couple days on the NewTiburon forum, I am also reminded of how great of a group we have on wrxtuners.com. Thanks for allowing me to share my new purchase with you!