Wideband O2 Sensor Gauge install AFR
---
I AM NOT RESPONSIBLE FOR ANY DAMAGE YOU DO TO YOUR CAR FROM YOUR INSTALL; THIS IS AN AID FOR YOU TO PUT THESE GAUGES IN AT YOUR OWN RISK. IF YOU FEEL YOU CAN NOT TACKLE THIS LEAVE IT TO SOMEONE MORE EXPERIENCED. I HAVE BEEN WORKING ON CARS FOR MORE THAN 10 YEARS, BUT I WILL TELL YOU ANYONE CAN DO THIS INSTALL EVEN A BEGINNER DO YOUR RESEARCH AND FEEL COMFORTABLE WITH THE INSTRUCTIONS BEFORE ATTEMPTING.
Needed
MIG welder or someone that can weld for you
AFR gauge with O2 sensor kit LC-1, Innovate is what I used
O2 sensor bung which usually comes with gauge and LC-1 kit
Cutting oil
3/16 drill bit for metal
1 inch drill bit for metal
Round File
Grinder explained later not always necessary
Anyways let's get down to business … First start off by taking of your Downpipe(DP) by taking off your heat shields and then bolts that attach the top of the DP to your waste gate mount off the turbo housing. Then there might be one bolt that attaches to the transmission depending on the brand of aftermarket downpipe you own. Finally remove the two bolts that connect to the exhaust. Check that exhaust gasket and the waste gate/DP gasket if either have any damage you might want to replace them.
Now it is time to cut your hole you will want to drill it between 10 and 2 o'clock on the DP so condensation will occur and ruin the sensor. Start out with using a tap and a hammer to make a small dent mark where you plan on drilling. Then drill a hole through the DP with a 3/16 drill bit and move up to a 1 inch drill bit and make sure you use the cutting oil to make the process quicker and smoother. Once the hole is drilled, file around the hole to make it smooth.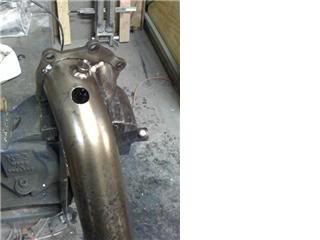 Place the bung in the hole in a good spot in the center. Start you MIG welder up using the copper output speed specs according the size of the depth of your DP. Now when you weld you will have to make it quick since the DP is not thick. Once you are done with the weld, it might look good if you are experienced, but if you are not good like me it will be bubbled. You can clean it up by sanding it down with a table grinder.
Put your DP back on tighten it up with your manufacturers torque specs.
Wiring
First DISCONNECT YOUR NEGATIVE CONNECTOR TO YOUR BATTERY!
Now you will want to follow the color code provided by the instructions of your manuals of your gauges fro m the back of the gauges to the following on your Subaru. I ran three spliced wires from the back of the clock pod. If you look where the connector to the back of the clock runs you will see they are actually labeled. You may cut the tape and tie wraps to gently pull more slack in the wire to help your splice job.
Accessory 12v switched is the Yellow wire with Blue stripe
Ground is the solid Black wire
Illumination is the White wire with Red stripe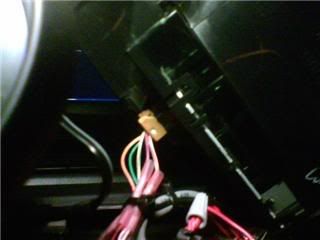 You will want to run you wires accordingly with the gauge instructions. I pushed ALL my gauge wires through this hole that already had a rubber grommet in place right behind the brake pedal. You can cut a hole in the grommet accordingly to help grip all your wires. Run your wires up to the central spot where you gauges will be mounted (Clock pillar, Side Pillar, Etc…). You might have to drill 2 other holes for an indicator light and a reset switch which will be close to you gauge. I put my switch and light above the gauge on the pillar. You probably will not put the O2 sensor in yet because you will have to free air calibrate the gauge in this case you can use the O2 sensor bung cap so you do not throw an unwanted CEL.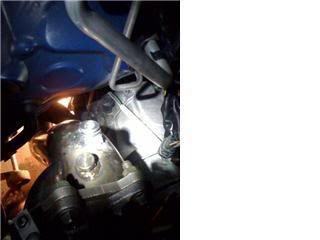 Follow the instructions for the calibration and plug your O2 Sensor in to complete the install. Enjoy!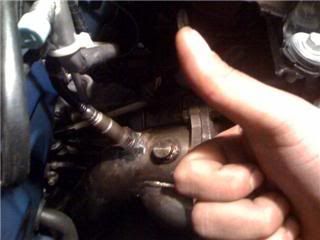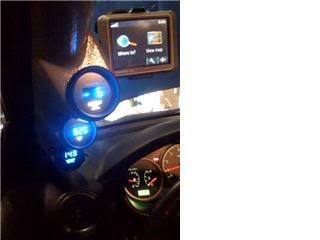 If you have any questions feel free to PM me.
Currently Active Users Viewing This Thread: 1

(0 members and 1 guests)
Posting Rules

You may not post new threads

You may not post replies

You may not post attachments

You may not edit your posts

---

HTML code is On

---