WRXtuners Member
Join Date: Jun 2007
Location: Maryland
Posts: 16
Spring Help!!!!
---
So I Went And Bought Spring Compresser And Now Im Stuck I Dont Know How To Get The Springs Off. Can Someone Help Me And Tell Me What I Need To Do To Get My Stock Springs Off And New Springs On
what kind of compressor did you get? i have not done the springs on a sube but its usually fairly easy. jack it up. take the wheel off. apply the compressor and compress the springs. remove the nuts and bolts that hold that shit to the car.
WRXtuners Member
Join Date: Jun 2006
Location: Connecticut
Posts: 1,229
you have to remove the strut from the car, compress the spring, and then un-screw the 17mm bolt that runs through the top hat and the rest is pretty self explanatory.
just let me know if you need anymore help!
WRXtuners Member
Join Date: Jun 2007
Location: Maryland
Posts: 16
i got the front done and looks awsome. i dont know how to get the back strut off to do the back springs. where is the top hat and stuff located its not in the trunk where most cars are
Its behind the back seat remove it and the top cover were the brake light sits. They are on an angle.
WRXtuners Member
Join Date: May 2007
Location: Texas
Posts: 189
autozone asked me which kind of spring compressor i needed as i am about to do this install...i think they asked either strut or coilover spring...something like that...which one is it?
---
Opensource tune by CAMTuning.com
Parts from Jeremy at Crucial Racing
WRXpert
Join Date: Oct 2002
Location: Montana
Posts: 547
strut, they should look something like these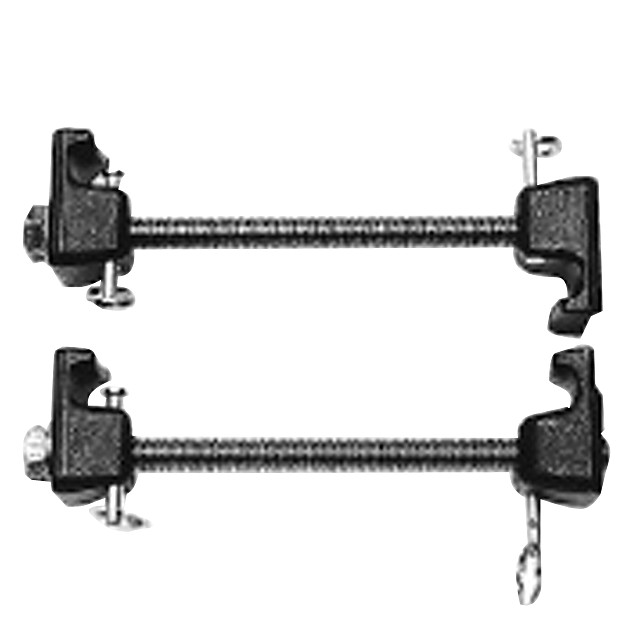 ---
Mike

Wagon Mafiosa
WRXtuners Member
Join Date: Oct 2006
Location: Iowa
Posts: 905
those are them take your time doing this and make sure you get the spring sat in there right as well
Currently Active Users Viewing This Thread: 1

(0 members and 1 guests)
Posting Rules

You may not post new threads

You may not post replies

You may not post attachments

You may not edit your posts

---

HTML code is On

---