shock knock on rear struts
---
i got new shock and springs. everything went together smooth. had to replace to rear bumpstops due to the fact that the stock ones were "done". going to drive around town everything rides smooth,but any hard bumps that i hit at any rate of speed i get this loud bumping/clanking noise only coming from the rear. all the bolts are tight.everything is brand new. does anybody have any ideas on what i should do to fix the problem.
thanks
Join Date: Jul 2006
Location: Connecticut
Posts: 1,301
Check your swaybar endlinks, because they can cause more clunks than struts sometimes. Other than that I'd say go back and check your work. Make sure the springs are seated right in the strut and the top hat. What combo did you go with ?
---
Cullen
i went with koni blues and eibach pro kit springs.they ride great imo,besides the shock knock in the back. and yes everything has been doubled checked for tightness
WRXtuners Member
Join Date: Jul 2007
Location: Pennsylvania
Posts: 4,371
Maybe it just stiffened everything up and now you are hearing rear diff klunk?
---
Kirt
378awhp/373wtq Custom Dom 3 & CBRD tuned 2006 STI.
"When in doubt...flat out" - Colin McRae
what i think my be this issue here is that oem replacement bump stops that i bought are to big in diameter to fit inside the shock boot. so when the shock gets compressed it moves the bump stop along with the shock boot further down creating a huge bump stop(bump stop and shock boot together).so im going to try and fix that issue and see if that fixes the problem. check out the picture and let me know what you think.that picture was taken with all the car weight on it. it was not jacked up.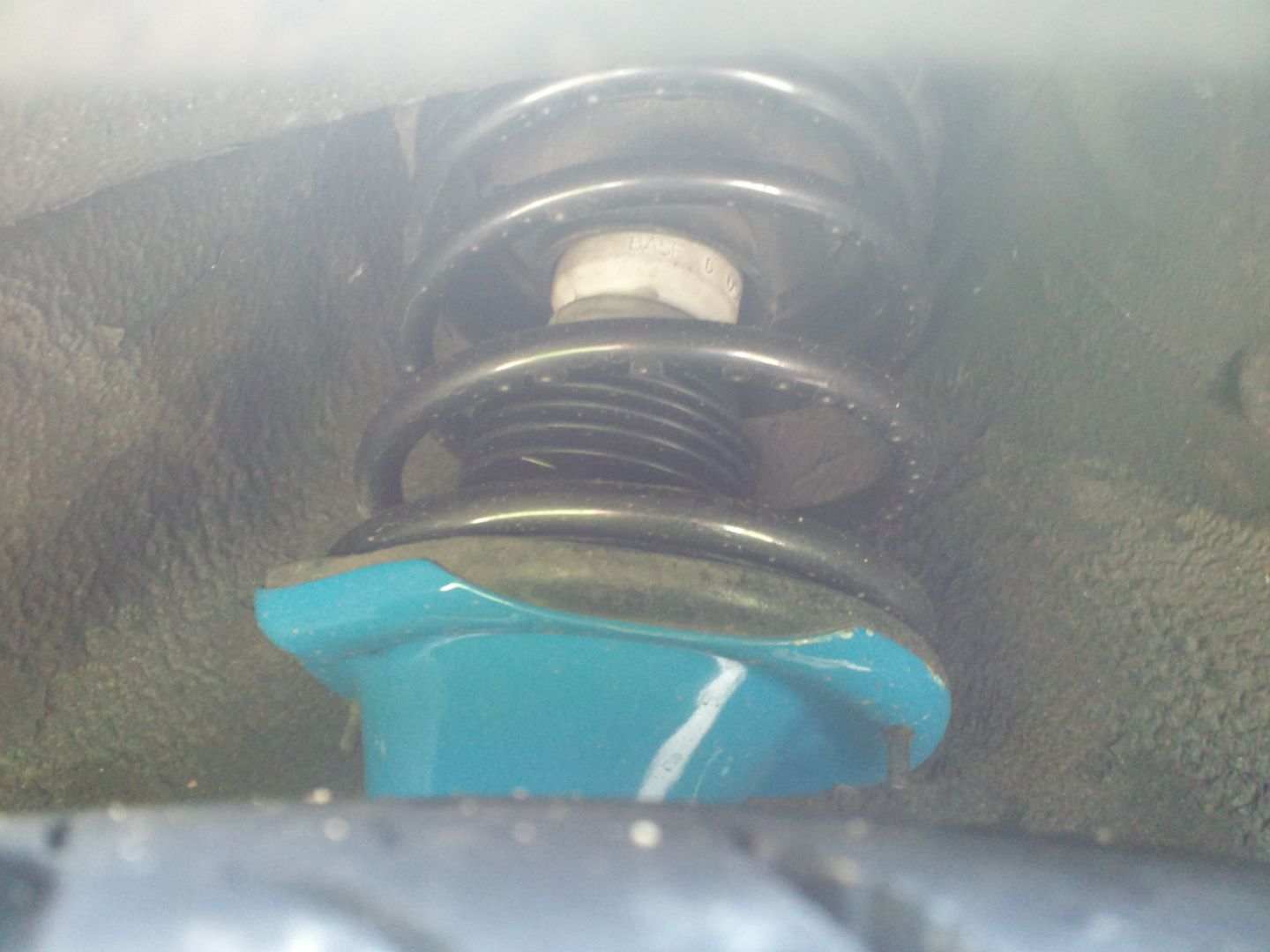 if im not mistaken, shouldn't the shock boot be covering the bump stop and shock piston at all times??
Sounds like you maybe riding on the bump stops a bit. Try trimming the top nubb off the bumpstops. When using lowering springs you really need shorter bumpstops. If you don't like the idea/hack job of trimming the bumpstops get new shorter ones. I am running these:
Black Rubber Bumpstop
im going to put the oem shock boot back on and trim the bump stop up this weekend and see if that fixes the issue
Currently Active Users Viewing This Thread: 1

(0 members and 1 guests)
Posting Rules

You may not post new threads

You may not post replies

You may not post attachments

You may not edit your posts

---

HTML code is On

---