Injector O ring advice
---
So I have all the components for my new turbo set up, Only thing is my injectors did not come with the Top O ring, Top spacer, and Bottom spacer (They are used).

So I went to subaru and there charging a petty high amount for all of those for all 4 injectors close to 80 dollars, and right now I just don't have the money for that usually I'd just save for a extra week but I am pretty tight with cash right now and time as my friend is going to be doing the install with me and my dad and hes going back to college very soon and wont be able to help out.

So basically what I am asking is what do you guys think would using the old O rings/Spacers from my stock injectors be a good idea? I mean I am assuming (Haven't actually looked yet) that they are in very good shape because if they were leaking my car would probably be running very lean and if anything its running rich would lead me to believe they are in good condition? Opinions and advice would be helpful.
---
Dream Evil
Don't by any means reuse the O rings.. And don't get just any O ring from a hardware store.. A poor seal can cause fuel to get forced out past the O ring under boost which will lean out a cylindar.. And that extra 80 will cost a whole lot more..
You don't want this do you?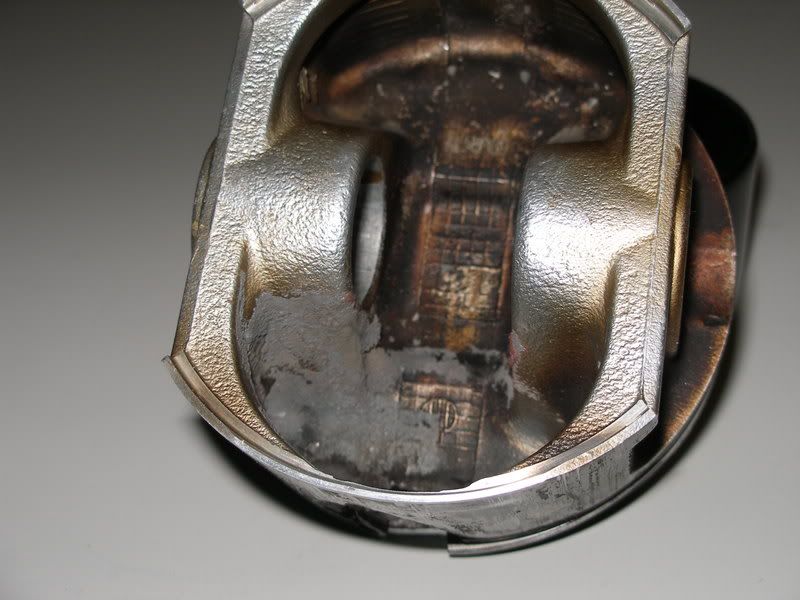 ---
02 WRX.. "It's fun when it runs.. Problem is that it hardly ever does..."
WRXtuners Member
Join Date: Sep 2007
Location: Washington
Posts: 978
Are you kidding me? That happpened from a bad injector o-ring?
---
355 awhp fp green six speed wagon in Corvette Atomic Orange
-Brandon
Yes it did. I tried to change injectors when I first got the car and had very limited expierience. I was trying to force the new longer injectors under the stock fuel rails by just bending them up and then pushing them down on to the injectors. Well, needless to say I didn't get a tight seal. I had no leaks at idle only under load..
Edit:
Then this happens next..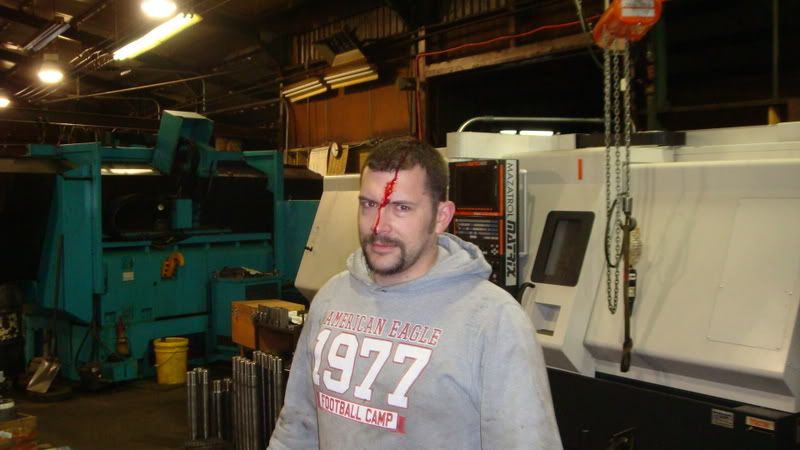 After beating my head off the desk.. LOL..
---
02 WRX.. "It's fun when it runs.. Problem is that it hardly ever does..."
well since you said you have all the components for your set up, you are still going to have to tune with the new injectors, and unless you're doing the tuning it cant set u back more than you might have been expecting.

did you get the injectors flow tested?

and are they modded?
---
rollin on 17's now and they're dirty
I got a tune so I am good on that part surge line tuning gave me a ots map...They said if money is tight its not even worth getting them flow tested because its very rare for stock injectors to go bad. Also the guy I bought them from said that there are only about 50 miles on them so they are practicably brand new.

They also said they would recommend getting the new o rings top spacer and the bottom spacer but they said if money is tight and the other ones look fine no cracks in them or anything viably wrong then I shouldn't really have to worry about it but I am still debating I mean...If I go the route of buying the O rings and the Intake manifold gasket (which I think I would need to do regardless) then I am going to be looking at probably around 80+ dollars. Which would set me back probably considering I was going to get it all banged out this Saturday/Sunday its probably going to have to wait till the following weekend and that is assuming my buddy is available if he isn't its going to need to wait until spring break or summer time vacation.
---
Dream Evil
Or you can drive the 6 or so hours down to me and we can knock it out.
---
02 WRX.. "It's fun when it runs.. Problem is that it hardly ever does..."
lol, yah I went ahead and borrowed some money from my dad so I am having them shipped out and flow tested, and I guess im gunna hit up subaru tomorrow and get myself a intake manifold. so looks like im gunna be pushed back atleast 2 weeks depending on how long the shipping takes and how long for my dad to be ready to help me do all of this probably going to be a 2 day project.
---
Dream Evil
smart man. better to do it right the first time..........speaking from experience, cheaper route is not always the best.
---
rollin on 17's now and they're dirty
Yeah, I want to do it right just because I can't keep this up, my horse power addiction needs to come to a end haha...In all seriousness I just came to terms that I took a 180whp car and made it 280whp (give or take) in a years time and spent a lot of money and Just ultimately am sick of constantly saving up and not having the money for fun stuff, so this is going to have to be officially the last mods that I do with my car. Still going to be on the forums alot probably to try and pass on some of the knowledge that I have received from all of you guys.

I would just like to thank all of you guys for all of the help you have provided me on this journey of mine.
---
Dream Evil
Currently Active Users Viewing This Thread: 1

(0 members and 1 guests)
Posting Rules

You may not post new threads

You may not post replies

You may not post attachments

You may not edit your posts

---

HTML code is On

---