I picked up the GFB Stealth 50/50. So I guess its pretty much a 2 in 1 deal.
Im pretty much all stock atm besides a K&N typhoon intake
WRXtuners Member
Join Date: Jan 2011
Location: Pennsylvania
Posts: 2,697
Just had problems with my hks ssqv with stalling, But just yesterday I changed it up to a TurboXS RFL, and now I have Zero problems, I know its an atmosphere BOV but I seem to be running better than ever for some reason. And the sound is awesome IMO....
---
Randy-
2002 blaze WRX- sold:(
2004 Wrx-sold
2011 Wrx limited
99 Fozz- sold
Eagle eye crew
WRXtuners Member
Join Date: Jun 2007
Location: Texas
Posts: 4,996
Had it been cleaned ? People don't realize they are like kids...
---
Paul
2002 WRX Sold
2007 WRX Sold
2007 STi totaled
2007 Foz XT sold
2007 MS3
Not to thread jack but does anyone know if they make a direct bolt on flange kit for the HKS BOV for the 08'???
---
"Dustin"
- 08' WRX Premium - SOLD
- 08' Yamaha R1 - Top Speed seen is 204 - SOLD
WRXtuners Member
Join Date: Nov 2006
Location: Utah
Posts: 531
Quote:
Originally Posted by
Subbie
Not to thread jack but does anyone know if they make a direct bolt on flange kit for the HKS BOV for the 08'???
Sold separately? I dunno. I ordered my old HKS with the recirc fitting for my '08 WRX. I might try to get the flange for the STi once I start pushing more boost, at which point I'll be selling the fitting for the '08 WRX. They do sell the flange separately for the 02-07 WRX and 04+STi for sure, and you can find it on eBay. I'll likely have to get some special hose to run it recirculating, because the WRX setup is different for that too.
How is it possible to tune for an "off throttle" condition? To tune for a BOV you would have to have a lean condition at redline in anticipation of the car going rich when you let off. You can't tune "in anticipation" anywhere else in the rev range safely (to be clear, it wouldn't be safe at redline either). I'm just saying that I don't understand how it could be tuned for an atmospheric BOV any other way. I would love to hear in what way they could compensate for it.
The only real risks you run with that rich condition is harm to your A/F (front O2) sensor, (rear) O2 sensor, and any cats you might have. Other than that, you get popping from the exhaust, which can be embarrassing (you can shift really fast and never experience the popping though). Keep in mind, if you foul the A/F sensor, you could then potentially damage the motor, but I doubt that would happen with the brief amount of time the car will be rich. It takes a large amount of fuel running rich to foul the sensor, as I understand.
---
____________________________________
-Brad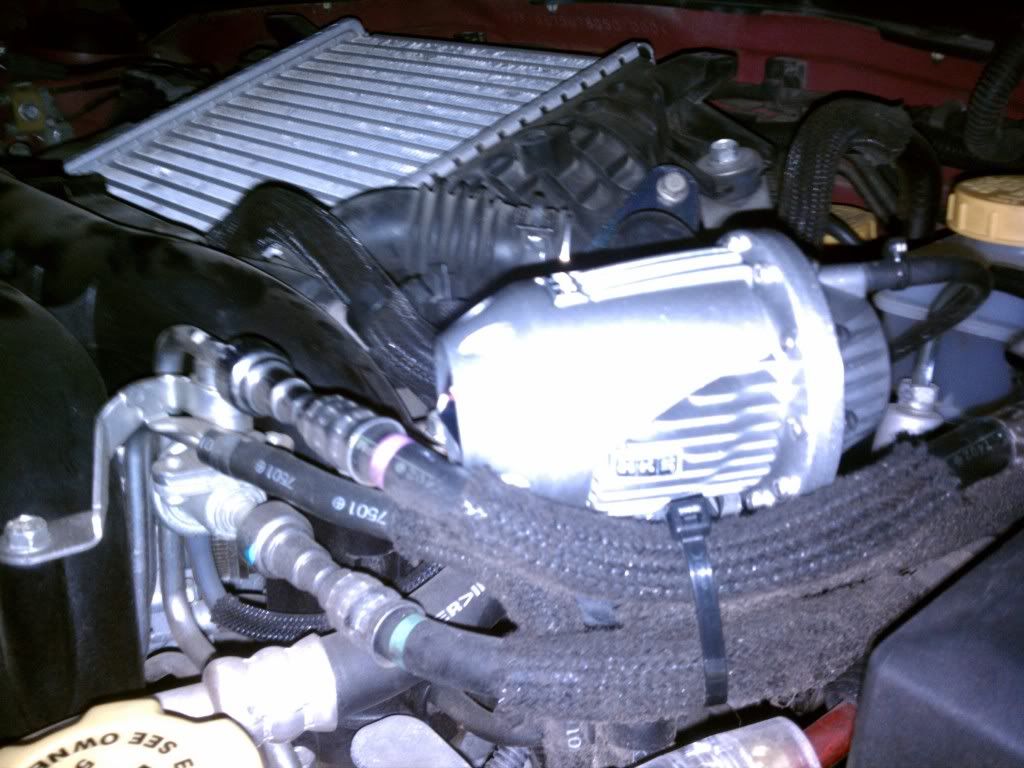 I don't like the fact that it has an 8" tube connecting it. I found a 07' STi HKS BOV flange, I might buy and see if it fits. I want it to sit right on the intercooler.
---
"Dustin"
- 08' WRX Premium - SOLD
- 08' Yamaha R1 - Top Speed seen is 204 - SOLD
WRXtuners Member
Join Date: Jun 2007
Location: Texas
Posts: 4,996
^^Why don't you wait since you are looking into other cooling options
---
Paul
2002 WRX Sold
2007 WRX Sold
2007 STi totaled
2007 Foz XT sold
2007 MS3
Currently Active Users Viewing This Thread: 1

(0 members and 1 guests)
Posting Rules

You may not post new threads

You may not post replies

You may not post attachments

You may not edit your posts

---

HTML code is On

---