Question on Rotella Oil.
---
Ok well im about due for an oil change on my Subie and was wondering what version of Rotella do people use, as im thinking of trying it out as oil on base is cheap and also in limited supply right now do to a shortage. any input would be great and my baby has about 144k on her if that will help any.
Premium Member
Join Date: May 2013
Location: New York
Posts: 681
I use rotella t6 5w-40
---
Andy - 12 WRB WRX
Tuned by Innovative Tuning
294 AWHP / 311 TQ
i know i have seen the white jug on base anyone used that one? but thank you for which you use.
---
Adair
06' wrx tr
Phatbotti tuned!
Ok thanks. ill look what base has tomorrow.
Rotella T6 is most popular, because it's synthetic. I like this one in 15W-40 for the summer, as it's cheaper - especially in bulk like this - and good enough for the rigors of track days. Rotella's a HD diesel oil, so it's good for turbos.
You can get Subaru OEM filters by the case too. They seem to be the favorite and have a great reputation for quality.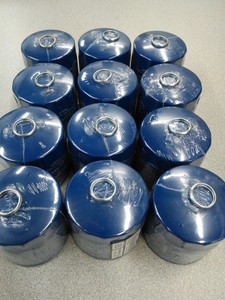 ---
Laszlo - white '11 STi sedan
Buckle up. The all-new WRX STi is here.
Thanks a lot again everyone. like i said i will see what they have on base in the 5Qt jug. but yeah i have seen its like 17 bucks for the jug.
WRXtuners Member
Join Date: Jun 2007
Location: Texas
Posts: 4,996
Take note, you are buying a 4qt jug for t6

I have run nothing but this since the switch in 07-08
---
Paul
2002 WRX Sold
2007 WRX Sold
2007 STi totaled
2007 Foz XT sold
2007 MS3
Currently Active Users Viewing This Thread: 1

(0 members and 1 guests)
Posting Rules

You may not post new threads

You may not post replies

You may not post attachments

You may not edit your posts

---

HTML code is On

---