2017 WRX "Arctic" Build Thread
---
Hey everyone.
This will be a build thread for my 2017 WRX. Some of you know already but for the rest I drove a 2013 WRX for 4 years, When I traded it in I had the suspension completely rebuilt, Suspension bushings and braces, Feal coilovers, Stainless brake lines, master cylinder brace, Catted downpipe, Short ram intake with intake box, Engine and trans mounts, a few thermal managment add ons and a Stage 2 E-tune from Eric @ Torqued Performance.
I traded the car in because my daily commute is 36 miles on one of the worst freeways in the united states. The 405 freeway has an average speed of 11 miles per hour and it is wash boarded more than overalls in Alabama. The harshness of the 2013 suspension with all my added stiffness was jarring. I put up with the ride for 6 months day in and day out and I finally realized there is another way. I took a 2016 for a spin and found it to be quiet, quick and comfortable. Nice low RPM spool and it could hang out around 10 mph in 1st without bucking. I was sold, so I traded in my 2013 and grabbed a 2017 from my trusted dealership and Im never looking back.
This thread will contain updates that dont warrant their own write up, Small stuff or non-performance stuff where an instructional wall of text and photos wouldn't benefit anyone. Not that it stops me from photographing every part of the process but some things dont need to be explained.
To get this thread started heres a few photos.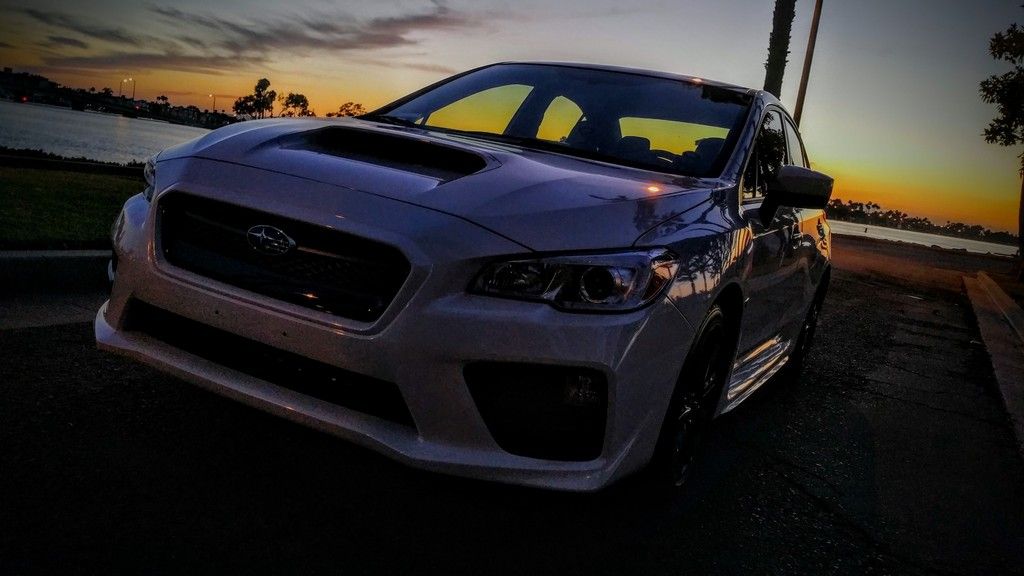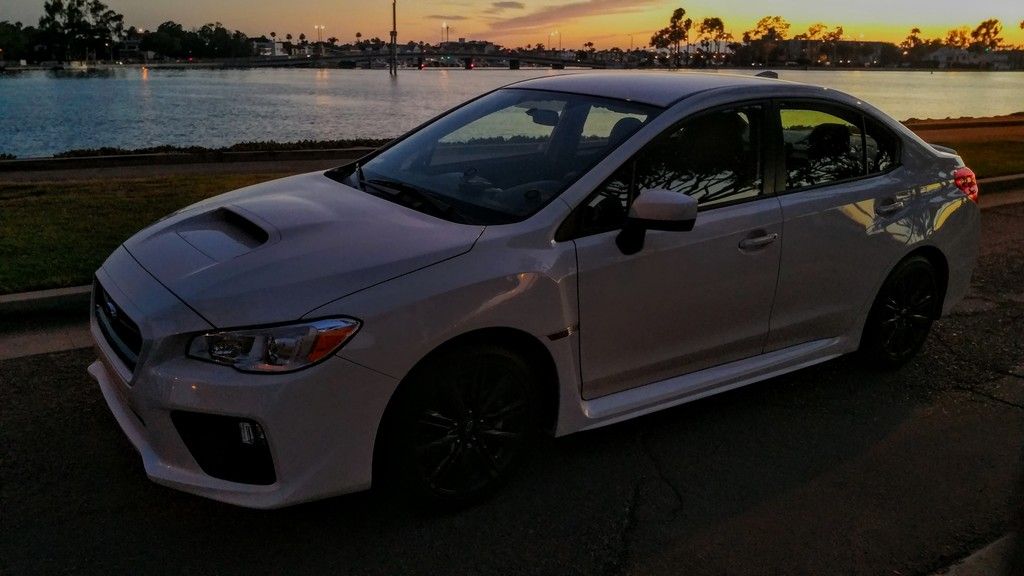 ---
- Jason
Slow is Smooth > Smooth is Fast
Nice buy! I want one too as my next car.
Will keep the '04 WRX as my track machine though.
---
Laszlo - white '11 STi sedan
Buckle up. The all-new WRX STi is here.
WRXtuners Member
Join Date: Apr 2015
Location: Ontario, Canada
Posts: 1,306
nice bud! looking forward to the progress
---
Bugeye EJ207 Spec C 4EAT Wagon
happiness is measured in smiles per gallon
dont forget to wave
So the journey begins. I was looking over my notes and I decided that it was time to take out some of that body roll. Same as I did with the 13. I grabbed a Whiteline 22mm Adjustable sway bar (BSR49XZ) with braces and installed it over the weekend. The whole job took less than 30 minutes and I currently have it set to medium with the stock endlinks. My consideration for using the stock end links is that they still use rubber bushings. All the aftermarket end links use spherical ball joints and Im trying very hard to keep NVH to a minimum in this car. If I find that I want to go stiffer I will grab a set of whitelines adjustable end links and replace the stock units with those to increase the stiffness further.

I currently have it set to medium stiffness and I am very pleased at the change in handling. On my favorite test roads the under steer seems to be negated slightly, but its enough that I can feel it coming and prepare for it rather than the under steer hitting me unannounced. It also feels like the back end is not whipping back and forth and my survival backpack in the trunk doesnt seem to be shifting around as much as it did previously.

For $189 it was a good deal and I will continue my modding path on this new setup.
---
- Jason
Slow is Smooth > Smooth is Fast
So this week I added a few cosmetic items. Ceramic carbon color window tint from my favorite tint shop that blocks 70 percent of the CA heat and a set of GE Nighthawk Platinum headlight bulbs in H11 to swap out the dark OE headlamps.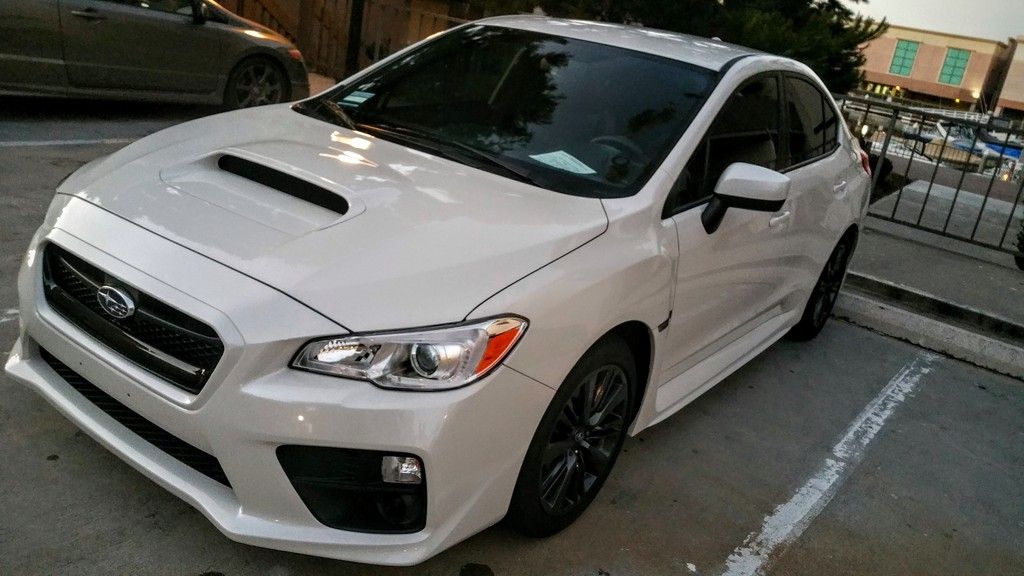 Headlight comparison, OE high beams vs nighthawk low beams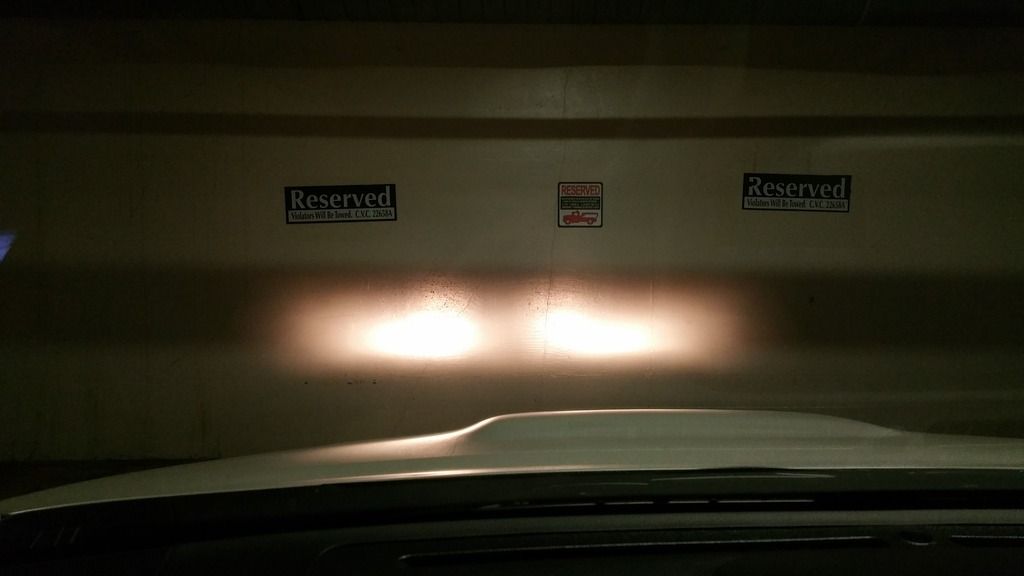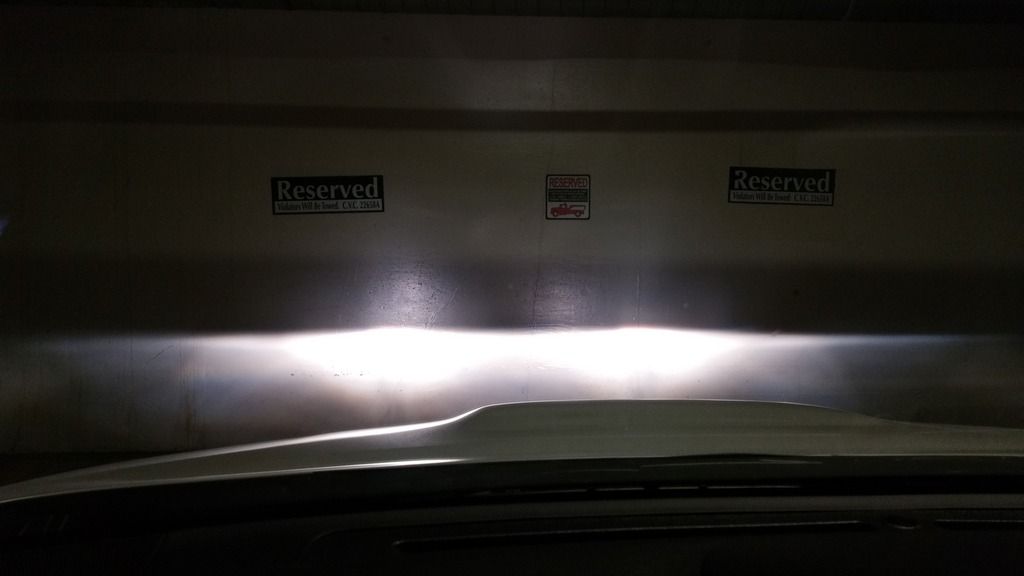 ---
- Jason
Slow is Smooth > Smooth is Fast
Another update,
A good friend of mine has a connection with Boomba and he grabbed me a White/Red delrin shift knob. Its a bit taller than stock unit but at 270g its much heavier and the etra weight makes shifts feel nice and buttery smooth. I keep swapping back and forth between the stock unit and the Boomba and I like them both.
When I decide to swap out the shifter with an aftermarket unit Ill do a complete writeup but for now the color is nice and and the delrin is cool in the summer heat.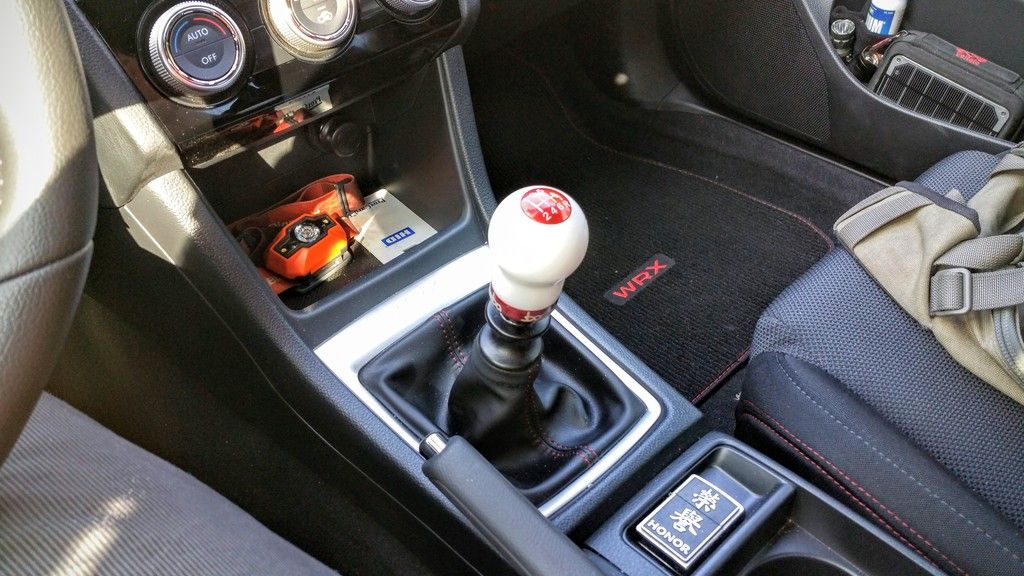 ---
- Jason
Slow is Smooth > Smooth is Fast
WRXtuners Member
Join Date: Apr 2015
Location: Ontario, Canada
Posts: 1,306
what ever happened to the shift knobs you were making? i still need something cool for my 4EAT shifter
---
Bugeye EJ207 Spec C 4EAT Wagon
happiness is measured in smiles per gallon
dont forget to wave
That project has been gathering dust since they started blocking shipment of tritium vials. I still havent found a source thats willing to sell just the vials.

Unfortunately because of the way tritium glow works packages containing large numbers of vials emit a small amount fo radiation and they tend to get flagged.

Ive got a few delrin balls with holes cut in them but cant move forward without making it onto a list. If they ever come to be Ill definitely post them here
---
- Jason
Slow is Smooth > Smooth is Fast
Currently Active Users Viewing This Thread: 1

(0 members and 1 guests)
Posting Rules

You may not post new threads

You may not post replies

You may not post attachments

You may not edit your posts

---

HTML code is On

---