WRXtuners Member
Join Date: Apr 2009
Location: Georgia
Posts: 62
I decided to build an intercooler sprayer
---
But I also decided that I didn't want mine to suck. So, I did a little reading and decided to make a hybrid of all of the other systems that are out there with a few of my own little additions. These are the things that I decided that I wanted my system to have:
1) Separate pump from windshield washer pumps that runs out of the same tank
2) High coverage of the intercooler
3) Neat in cockpit interface
4) Automatic on/off according to boost
5) Ability to turn the automatic spray on and off
6) Ability to spray turn on the sprayer at the push of a button
7) Indicator for when the pump is running
8) Indicator for when tank is empty
9) Ability to confuse Subaru techs if they run in to what I did
What I settled on to accomplish all of this was to drill two holes in the stock windshield washer tank, one for the pump feed and one for the horizontal liquid level switch. The auto on function would be performed by a simple adjustable boost on/off switch that runs off of the bpv vacuum line. The wires for all of these components run in to the drivers compartment to one of the conveniently blank option switch slots. In that slot there are two small LED's, one for indicating when the pump is on and one that indicates when the fluid is low according to the fluid level sensor switch. Also in the console will be a switch that turns on and off the auto spray function as well as the feedback from the fluid level light just because it would be really annoying not to be able to turn that off when the tank is empty.
I wire everything such that the following happens:
-Case 1: auto switch off - sprayer will not spray without direct input from the driver in which case the spray indicator light will illuminate, fluid level light will not come on even if tank is empty
-Case 2: auto switch on - sprayer will spray either with boost above 5 psi or direct input from the driver in both cases the sprayer light will come on, fluid level light will shine if tank is empty
I ran the water lines where the stock windshield sprayers are and put one 180 degree sprayer on both the left and right side of the intercooler ducting so that when the pump goes on, the whole intercooler gets coated.
As far as confusing the Subaru techs goes, look at the pics and let me know what you think.
Bottle / Pump / Switch (hidden by pump)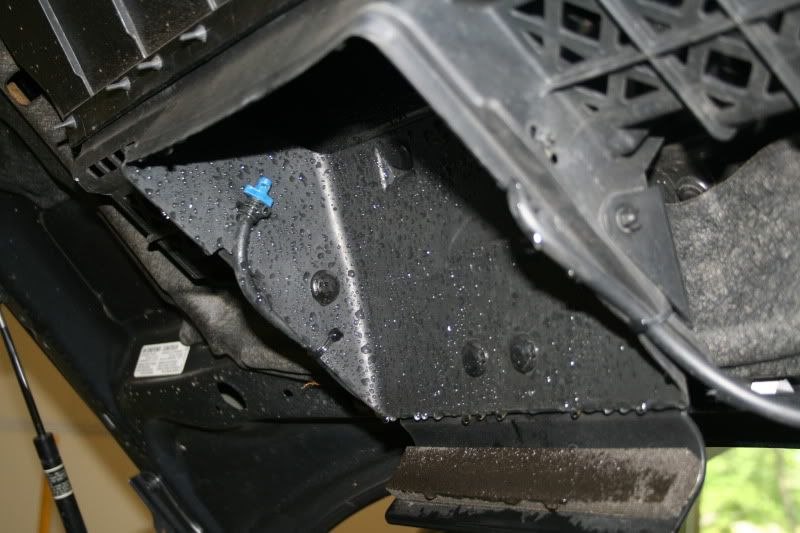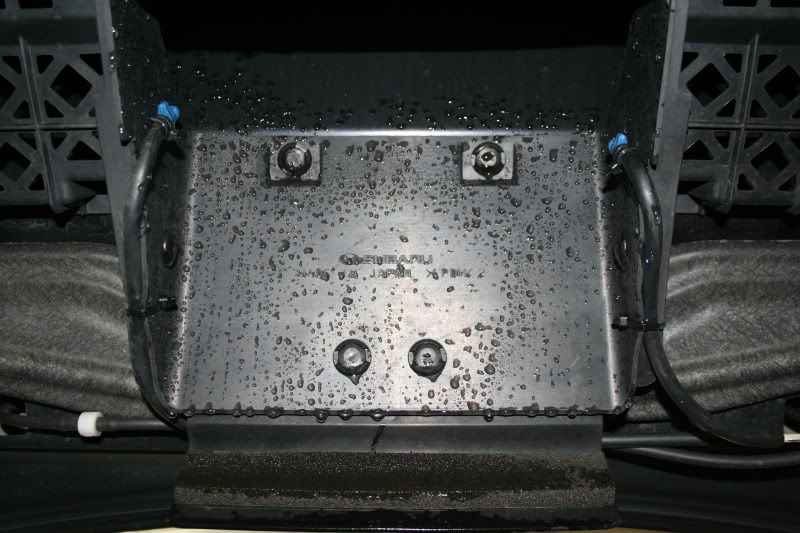 Nozzles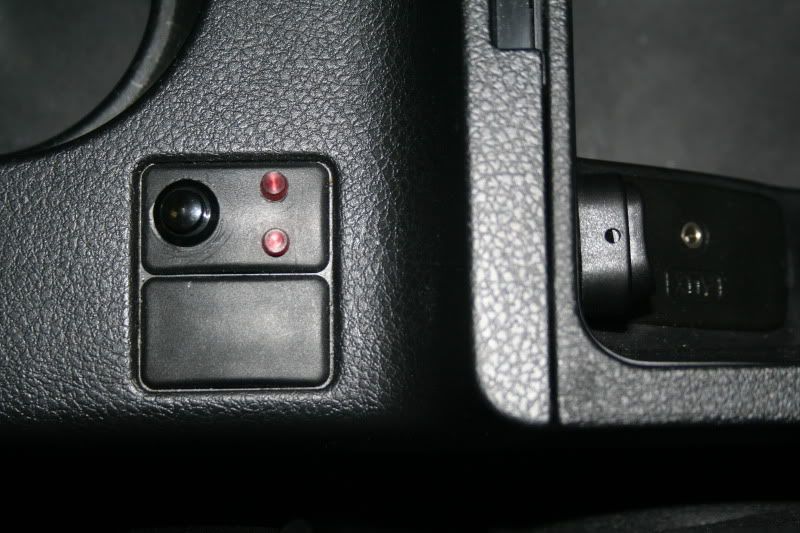 Internal Switches (one in the glove box is the auto on switch, push button is for instant on) and
Indicator Lights (left is pump on and right is tank empty)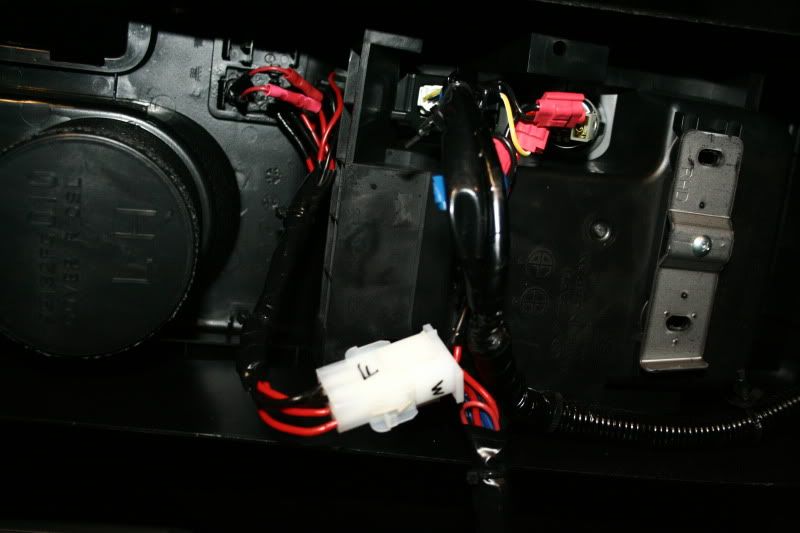 Close up of the internal wiring (connector is so that the console cal be easily taken out like stock)
As far as the performance gains goes, the butt dyno notices a big difference between when the switch is on and off. However the butt dyno always lies. So, I let me dad borrow my car for a few days and turned the switch off for one of them. He came home that night asking what might make my car feel more sluggish. Haha. So, I don't know exactly how much it helps, but it definitely does!
WRXtuners Member
Join Date: Jan 2010
Location: New Jersey
Posts: 38
Very nice. I wouldn't have had the patience to do all that while keeping it looking that good. Lol
---
wooot!!
new car!
'87 toyota supra turbo ;P
WRXtuners Member
Join Date: Apr 2010
Location: Pennsylvania
Posts: 26
Great job. Anyway you come up with a parts list for this. This is on my short list of mods, right after fuel pump and xpt stage 1.
WRXtuners Member
Join Date: Apr 2009
Location: Georgia
Posts: 62
the parts list isnt much, but here's one any way

-boost switch
-windshield washer pump
-brass fittings for tank
-horizontal float switch
-180 degree garden spray nozzle
-push button and on/off switch
-LEDs
-lots of wire, windshield washer line and zip ties

i can give a short how to if you ever decide to actually do this.
WRXtuners Member
Join Date: Jun 2009
Location: Ohio
Posts: 212
Hey that's funny, I am doing something similiar this weekend! Mine's not going to be as advanced as yours... I bought some aftermarket washer nozzles (Advanced Auto Parts), 20' of tubing (Local Hardware Store), toggle switch (Advanced), cheap generic washer pump and fluid tank (Advanced) and then some wiring! My 07 wrx already has a spot cut out of the black plastic piece under the scoop (sorry forgot the name), and I believe it's meant for the sprayer nozzle. Now the sprayer nozzle is wide angles so it gets a good 2/3 straight on and hen mists to the rest. I'm trying to figure out the best way to strap it in the trunk, I'm thinking getting some kind of metal straps that will hook to the stock bolts back there. I decided to go with a toggle switch because if you have a push button, of course u need to keep your hand on it if you want to use it. Well if i want to leave it on in between shifts or something, a toggle switch allows me to do that. The whole mod cost less than $40, and I love it! I would consider buying an STi spray tank just to make installing it easier, also because it's a little bigger.
---
Stage 2 2007 Subaru Impreza WRX Wagon
Currently Active Users Viewing This Thread: 1

(0 members and 1 guests)
Posting Rules

You may not post new threads

You may not post replies

You may not post attachments

You may not edit your posts

---

HTML code is Off

---