SOIC Snow Run!
---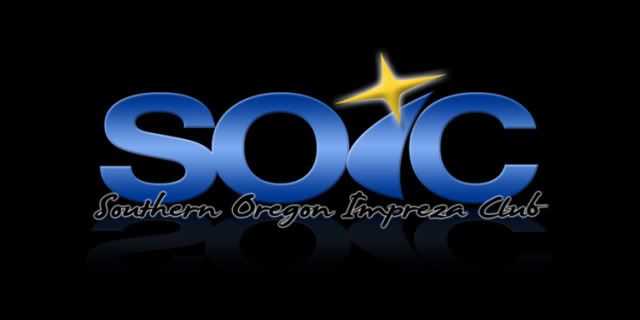 MOUNT ASHLAND NIGHT RUN ~ JAN 14TH 9:00 PM!
Yes, mark your calendars for January 14th (@ 9 PM) for a snow run up and back on the Mt. Ashland road. Should be plenty of snow for one and all. I will run it at a pace in daylight that is quick, but not 'crazy' and that will be the time to match. Closest one to my original time, the 'True Time' wins!

But, you will need to match that pace in the dark with perhaps snowy conditions. We need to have much more support then we have now for a true 'Monte Carlo' type timed rally. But, we will start small and hope for the best. Who's on board??? This is just a loose romp in the snow with a bunch of friends!

This is NOT a race... nor is it a boring 'Time/Distance' event. You will get three time markings to be able to judge your time and speed. #1 will be half way up the mountain, #2 will be after you complete circling the cones in the back parking lot, #3 half way back down the hill! With the help of a co-driver on the stop watch, you will be attempting to adjust your speed to hit as close as you can to the 'True Time' at the end and bottom of the hill. This 'True Time' will be given to all at the start (no distance or mileage info, no average speed information ~ just the time you need to need to match at the bottom of the hill).

There are very few rules here. Stopping at any point is NOT allowed, if another car sees you stopped you are out of the running. It is however OK to 'creep' to take time off the clock. But, you cannot impede another car's progress... creep on the shoulder or far right. Each car will start two minutes apart.

You will only need to do/have these five things to make this run with us:

#1) Dedicated Snow Tires (Studded or Studless / NO FOUR SEASONS!)
#2) A Co-Driver
#3) A Back Lit Digital Stop Watch ($25-$50)
#4) A Kitchen Timer (Hours, Minutes & Seconds)
#5) And Watch The 20 Minute Video Below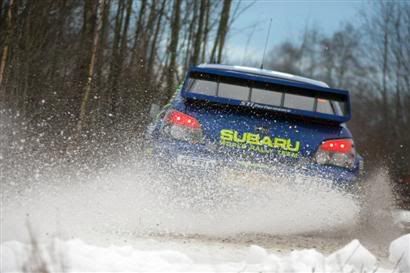 ---
"Atheism is a 'non-prophet' organization." ~ George Carlin
---
Last edited by NW OBS; 11-13-2008 at

09:27 AM

.
Who's Going?
---
#1) Matt Mead 2000 Legacy Turbo
#2) Joe 2002 WRX Wagon
#3) Raja 2002 WRX
#4) Leo 2002 WRX
#5) Chris (Chi-San NASIOC) 2002 WRX Wagon
#6) Dan 2005 STI
#7) Eugene 2005 WRX Wagon
#8) Larry 2002 WRX Wagon
#9) Matt 1987 wagon
---
"Atheism is a 'non-prophet' organization." ~ George Carlin
---
Last edited by NW OBS; 01-10-2009 at

09:39 PM

.
If anyone is not sure what a 'Monte Carlo Style Rally' is about, this is a very dry video done by one of the rally clubs... But, it explains it all quite well I think. It would be nice to get enough members in Baja Oregon's SOIC to be able to man 'Standoffs' and 'Check Points'... Simply put, Monte's are the best!
I took part in the original 'Starlite Rally' from Santa Barbara to Las Vegas and each one after for 8 years through 80's. It was a world class Monte Carlo Style Rally, run with 12-14 hrs of darkness in the middle of December. Weather was always an issue in the narrow passes we ran!
Here's the link for the video ~
ITN: Monte Carlo Road Rally "How To"
---
"Atheism is a 'non-prophet' organization." ~ George Carlin
---
Last edited by NW OBS; 11-11-2008 at

07:01 PM

.
New Year Bump!
---
This is still a 'go' and the snow is good and thick at this point, road in good shape as well!

I will be doing the 'pre-run' next Tuesday (mid-day) to get our time. Need to get your 'co-drivers' together and get your stop watch and kitchen timer together... It's getting closer!

Michael
---
"Atheism is a 'non-prophet' organization." ~ George Carlin
S.O.I.C. 'Snow Run' Date Change!
---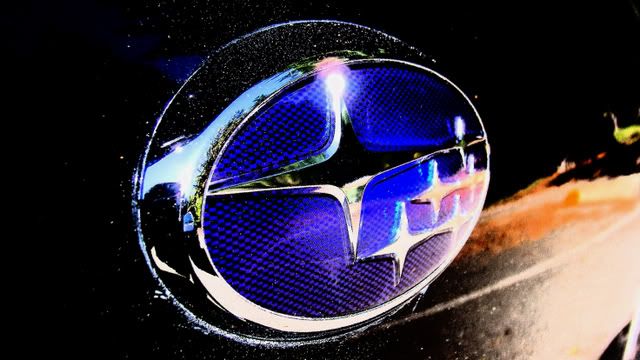 NO SNOW & NO FREEZING TEMPS FOR THE NEXT 7 DAYS?
= NEW SOIC 'SNOW RUN' DATE.

* TUESDAY JANUARY 27TH *
CELEBRATE SOIC'S 1ST ANNIVERSARY IN THE SNOW!
That's right. Just one year ago a brave six cars froze their butts off on Monday night January 22nd 2008 to attend the 1st 'S.O.I.C Sonic Burger Meet'. Believe it or not, this e-mail now goes out to 62 people from Washington to the Cali border. Our record attendance for an event was 31 cars for the 'Greensprings Run' of 2007! I plan on beating this number for 'Greensprings 2008'!
So, let's pray for some serious snow, so we can run our 'Snow Drive 2009' in the snow (which seems to be a necessary ingredient for the theme, eh?), with the added benefit of celebrating one year with S.O.I.C.
Thank you to the faithful (you know who you are) and may we keep growing!!!
Michael Purcilly
S.O.I.C.
---
"Atheism is a 'non-prophet' organization." ~ George Carlin
Currently Active Users Viewing This Thread: 1

(0 members and 1 guests)
Posting Rules

You may not post new threads

You may not post replies

You may not post attachments

You may not edit your posts

---

HTML code is On

---